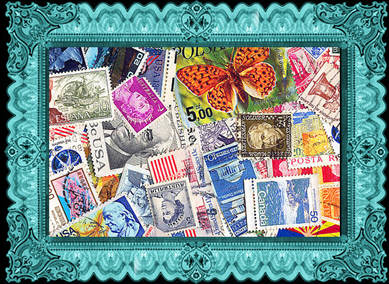 Inherited a stamp collection? What now?
❶      Decide what to do with it.
Are you going to keep the collection and start collecting and add to it?
Are you going to sell it?
Are you going to donate it or give it to a family member?
Before you make a decision, it is important to invest a bit of time and research a bit for yourself to see what you have and what is in the collection.
❷      If you decide to sell it, you need to determine the collection's value. You can use our software EzStamp to value and inventory the collection. You can then approach dealers & auction houses to dispose of you collection. You can also sell it on your own through online auctions such as eBay
❸       If you decide to keep & continue the collection, EzStamp will allow you to keep accurate records of what you have, what it's worth & what you are missing. By keeping the collection, you will be joining a worldwide hobby that has been around for over 150 years and brings countless hours of enjoyment. There are thousands upon thousands of collectors worldwide. You can collect by country, by topic … any way you like really. It's your hobby now, so enjoy!